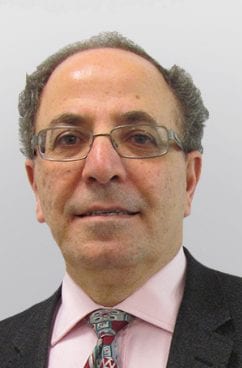 MB BS (Lond.), MRCP, FRCR, Consultant Clinical Oncologist
Expert in
Breast cancer, genitourinary cancer, gynaecological cancer
Special clinical interest in development of new treatments for above malignancies by participating in national and international studies.
A Consultant Oncologist with special interest in the treatment of gynaecological, breast, and urological malignancies. Past educational supervisor in oncology for Portsmouth Hospitals and the Wessex Deanery.
Past elected member of the Council of the Royal College of Radiologists. Oncology representative on the Medical Advisory Committee of the Spire Hospital, Havant, Hampshire, and Chair of a local cancer charity. 
Current position(s)
Consultant Oncologist at Portsmouth
Previous position(s)
Educational supervisor in oncology for Portsmouth Hospitals and the Wessex Deanery
Expertise
Breast cancer
Gynaecological cancer
Urological cancer
Interests
Gynaecological, breast, and urological malignancies