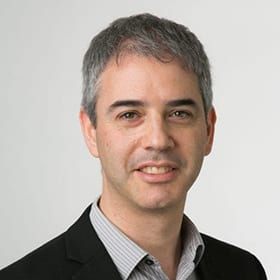 FRCR, MRCP, DPhil (PhD), MSc Oncology, BSc Pharmacology, MBBS, Consultant Clinical Oncologist
Expert in
Lung cancer, Skin cancer
Consultant Clinical Oncologist at Milton Keynes and Portsmouth
Dr Ajzensztejn undertook a DPhil (PhD) at Oxford University where his research focused on ways to use the body's own immune system to fight cancer. He continues to be involved in clinical research and is the principle investigator for a number of clinical trials.
He is dedicated to providing the best possible care for his patients and is actively involved in research and learning new techniques and treatment modalities for his patients.
He is affilitated with NHS Hospital and University Hospitals Oxford. 
Harnessing the immune system to reject cancers through genetic modifications of tumour cells. Combining immunotherapy with radiotherapy.
lung cancer, lung malignancies, skin cancer, Stereotactic Ablative Body Radiotherapy, SABR, IMRT, Conformal Radiotherapy, Mesothelioma, Respiratory Medicine