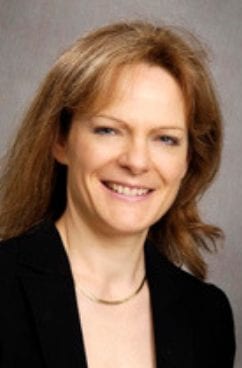 MB, ChB(Hons), MRCP, FRCR, Consultant Clinical Oncologist
Expert in
Prostate cancer, Bladder, Testicular cancer
Dr Catherine Heath graduated from medical school in Sheffield in 1992 with Honours. She trained in general medicine in Sheffield passing the Membership of the Royal College of Physicians in 1995 and then went on to specialist training in Clinical Oncology at Leeds, becoming a Fellow of the Royal College of Radiologists in 1998. She spent a year in clinical research as a Clinical Fellow in Radiation Oncology at Princess Margaret Hospital, Toronto, Canada between 2000/2001.
Dr Heath was appointed Consultant Clinical Oncologist at Southampton in early 2002 with a subspecialty interest in urological malignancies. Her main interests involve the non-surgical treatment of prostate cancer including radical external beam radiotherapy, prostate brachytherapy and systemic therapies. She is Principal Investigator on a number of national prostate radiotherapy trials including PIVOTALboost.
She also has interests in bladder cancer and radiotherapy for testicular cancer. Dr Heath set up the Southampton Prostate Brachytherapy Seed Implant service in early 2006 and High Dose Rate Prostate Brachytherapy service in 2013. Dr Heath is a founding member and executive committee member of the British Uro-Oncology Group.
Consultant Clinical Oncologist, University Hospital Southampton NHS Foundation Trust
Medical school in Sheffield in 1992
Royal College of Radiologists in 1998
Radiation Oncology at Princess Margaret Hospital, Toronto, Canada between 2000/2001
External beam radiotherapy
LDR & HDR
Prostate brachytherapy
Prostate cancer chemotherapy
Current national multi-centre trials 
Fellow of the Royal College of Radiologists (FRCR)
Trustee of the British Uro-Oncology Group (BUG)