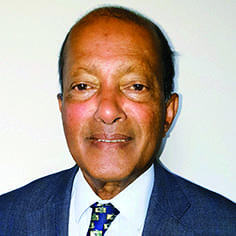 MBBS, FRCR, Clinical Oncologist
Expert in
Breast cancer, Prostate cancer, Lung cancer
Dr Chetiyawardana otherwise known as Dr Shan Cheti is a Clinical Oncologist providing treatment for a whole range of cancer types including bladder, prostate, lung and breast.
He has been a consultant since 1983 covering Birmingham and the West Midlands. He provides a comprehensive oncology service including; radiotherapy, chemotherapy, hormone therapy and targeted therapy for breast, lung and urological tumours.
He strives to make all patients feel comfortable and at ease. He ensures that all questions are answered so that patients understand every aspect of their treatment.
Consultant since 1983 covering Birmingham and the West Midlands
Lung Cancer
Prostate Cancer
Breast Cancer
Gastrointestinal Cancer
Skin Cancer
Kidney Cancer
Renal Cancer
Bladder Cancer
Chemotherapy
Radiotherapy
Immunotherapy
Prostate cancer
Urological cancers
Breast oncology
General Oncology
Urological Oncology
Targeted therapy
Lung tumours
Breast tumours
Prostate disease
Urological tumours
Mesothelioma
Royal College of Radiologists
International Association of Lung cancer