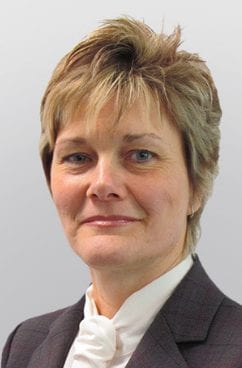 Specialist in Radiotherapy and Oncology, Clinical Oncologist
Languages spoken
English, Finnish, German, Swedish
Expert in
Breast cancer, Skin cancer
Dr Anne Suovuori has worked in Portsmouth as a consultant clinical oncologist since 2003 specialising in breast and skin cancers and soft tissue sarcomas.
Before moving to Portsmouth she worked at the Royal Marsden Hospital in London since 2000 participating in several clinical trials.
Dr Anne Suovuori has been a principal investigator in many breast radiotherapy trials in Portsmouth promoting IMRT technique. In her practice she is keen to encourage her patients to make life style changes and have a holistic approach.
She enjoy keeping fit at the gym, but also playing tennis, cycling, travelling, reading, photography, and country walks.
The University of Turku, Finland (1993)
Consultant Clinical Oncologist, Portsmouth Hospitals NHS Trust
Skin cancer
Radiotherapy
Breast disease
Breast cancer
The Royal College of Radiologists
The British Medical Association
ESTRO (European Society for Radiotherapy and Oncology)