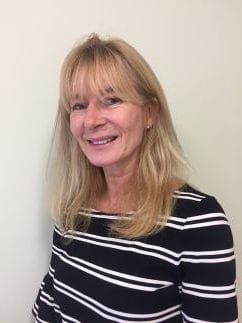 Dr Catherine Harper-Wynne
MD, FRCP Medical oncologist
Dr Harper-Wynne trained in medical oncology at Charing Cross Hospital and the Royal Marsden Hospital. While at the Royal Marsden, she conducted research into endocrine therapies in primary breast cancer and its prevention. This resulted in an MD from the University of London and presentations at international meetings.
In 2004, Dr Harper-Wynne completed her medical oncology training and commenced as Consultant Medical Oncologist at the Kent Oncology Centre.
Current position(s)
Consultant Medical Oncologist, Kent Oncology Centre, Maidstone and Tunbridge Wells NHS Trust
Interests
Principal Investigator for several national and international clinical trials in breast cancer
Colorectal (bowel) cancer
Breast oncology
Fellow of the Royal College of Physicians (FRCP)
Member of national clinical reference groups (chemotherapy and breast cancer) involved in specialist commissioning
Member of the National Cancer Research Institute (NCRI) Advanced Breast Cancer Group
Dr Harper-Wynne is Lead for the Maidstone Tunbridge Wells Trust Breast Cancer Research Group and member of national groups for both chemotherapy delivery and breast cancer care.
MD from the University of London