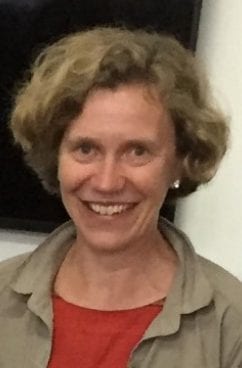 MD, PhD, MRCP, FRCPath, Haematologist
Professor Anna Schuh is the Director of Molecular Diagnostics at the University of Oxford and an Honorary Consultant Haematologist. She is the clinical lead for chronic lymphocytic leukaemia (CLL) and other lymphoproliferative disorders for the NHS Thames Valley Cancer Network.
Over the past ten years she has led over 30 early and late phase clinical trials in CLL as a principle or national chief investigator. A number of these led to NICE approvals and have changed clinical practice for patients with CLL in the UK and worldwide. She chaired the UK CLL Forum from 2016 to 2019 that aims to promote research and education in CLL nationally and she led the treatment guidelines writing group for CLL on behalf of the British Society of Haematology. In August 2018, she was appointed as the chair for the National Cancer Research Institute CLL working group.
Research interests
The development, evaluation and implementation of new technologies for Precision Diagnostics with a particular focus on genomics and plasma-based DNA assays. Her group has analysed the largest whole genome data set in CLL and now develops tools to predict early progression and clonal evolution to identify patients with B-cell malignancies who might cured by early intervention. Her contribution to the field of clinical genomics in CLL led directly to her being chosen as the lead of the Genomics England Clinical Interpretation Partnership for Haematological Malignancies on behalf of the National Cancer Research Network.
Current position(s)
Oxford University NHS Trust
Expertise
Chronic lymphatic leukaemia (CLL)
Lymphoproliferative disorders
Fellow of the Royal College of Radiologists
European Society of Gynaecological Oncology
European Society of Radiology and Oncology