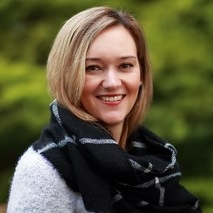 BSc (Hons) BMBS PhD FRACP FRCPA, Haematologist
I fell in love with haematology as it bridges the art and science of medicine, and allows for me to be an integral part of the patient journey right from diagnosis through to treatment and long-term follow-up.
Clinical interest in general haematology.
Dr Anya Hotinski is a dual-trained clinical and laboratory haematologist. She graduated with a Bachelor of Science with First Class Honours from the University of Western Australia in 2003. She completed her medical degree at Flinders University, SA, graduating in 2007. She attained her haematology and haematopathology fellowships with the Royal Australasian College of Physicians (RACP) and Royal College of Pathologists of Australasia (RCPA) respectively in mid-2017.
Dr Hotinski completed a clinical fellowship in chronic lymphocytic leukaemia (CLL) and lymphoid malignancies (lymphoma) at Flinders Medical Centre in 2016. In 2021, she completed a PhD at investigating the genetics and molecular biology of CLL.

Dr Hotinski has held locum consultant haematologist positions at the Royal Adelaide Hospital and Flinders Medical Centre, and was acting Head of Department of Haematology at the Lyell McEwin Hospital (2021). She holds academic status at both Flinders University and the University of Adelaide, and was previously a senior lecturer at the Flinders University Medical School. She continues to be actively involved in teaching and research.

Molecular biology and genetics of chronic lymphocytic leukaemia, and B-cell lymphomas
American Society of Hematology (ASH)
Haematology Society of Australia and New Zealand (HSANZ)
Australasian Leukaemia & Lymphoma Group (ALLG)
Australian Society of Medical Research (ASMR)
Hotinski AK, Best OG, & Kuss BJ. The future of laboratory testing in chronic lymphocytic leukaemia. Pathology. 2021. 53(3): p.377-84.
Hotinski AK, Best OG, Thurgood LA, Lower KM, & Kuss BJ. A biclonal case of Chronic Lymphocytic Leukaemia with discordant mutational status of the Immunoglobulin Heavy Chain Variable Region (IGHV), trisomy 12 and a germline TET2 mutation. British Journal of Haematology. 2021. 192(3): p. e77-e81.
Hotinski AK, Lower KM, & Kuss BJ. Somatic MDC1 mutation in putative pre-leukaemic stem cell of a biclonal case of chronic lymphocytic leukaemia. Blood. 2018. 132 (Supplement 1): 5534.
Hotinski AK, Lewis ID, & Ross DM. Vosaroxin is a novel topoisomerase-II inhibitor with efficacy in relapsed and refractory acute myeloid leukaemia. Expert Opinion in Pharmacotherapy. 2015. 16(9); 1395-402.