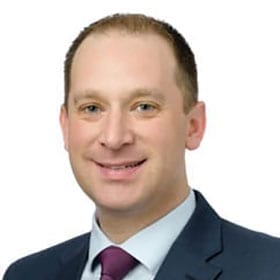 MBBS FRANZCR, Radiation Oncologist
Clinical interests in breast cancer, lung cancer, urological cancers, gastrointestinal (GI) cancers, central nervous system (CNS) tumours, head and neck cancers, and skin malignancies, plus benign conditions such as Dupuytren's contracture.
Dr Sappiatzer graduated from the University of Adelaide with a Bachelor of Medicine and Bachelor of Surgery in 2003, and went on to complete his specialist training in Radiation Oncology at the Royal Adelaide Hospital.
From 2012 to 2013, Dr Sappiatzer was a Clinical Research Fellow at the Princess Margaret Hospital in Toronto, Canada. While there he gained experience and a greater understanding about different radiation therapy techniques to treat a range of tumour types including prostate, breast, and lung cancers, plus the development of clinical protocols and clinical research.
Dr Sappiatzer commenced as a Consultant Radiation Oncologist with GenesisCare in 2014. He has maintained his strong clinical interest in treating prostate, breast and lung cancer, and also treats gastrointestinal, brain and spine, head and neck, skin cancer, and benign conditions such as Dupuytren's Contracture. He was recognised by the South Australian Hand Surgery Society at their Annual Scientific Meeting with the Dodridge Prize for best paper presented.
Dr Sappiatzer attends a wide range of private and public multidisciplinary meetings, with the aim being to help offer best possible clinical outcomes to patients. He is the Chair of the St Andrews Urological Oncology Multi-Disciplinary Team.
Regional consulting locations
Dr Sappiatzer consults at the Old Court House Specialist Centre in Victor Harbor.
RANZCR
South Australian Breast Cancer Study Group
European Society for Radiotherapy and Oncology
American Society for Radiation Oncology
Trans Tasman Radiation Oncology Group
Australian and New Zealand Head and Neck Society
"Outcomes in Patients Treated with Post-mastectomy Chest Wall Radiotherapy without the Routine Use of Bolus", Clinical Oncology
"Dosimetric evaluation of clinical target volume in the postimplant analysis of low-dose-rate brachytherapy for prostate cancer", Brachytherapy
"Predictors of Breast Radiation Therapy Plan Modifications: Quality Assurance Rounds in a Large Cancer Center", International Journal of Radiation Oncology, Biology, Physics