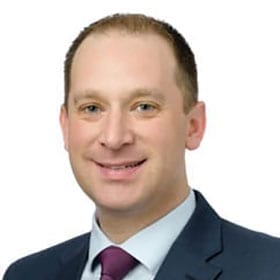 MBBS FRANZCR, Radiation Oncologist
Special clinical interests in breast, lung, urological, gastrointestinal, CNS tumours, head & neck and skin malignancies, and benign conditions such as Dupuytren's Contracture
Dr Sappiatzer graduated from the University of Adelaide with a Bachelor of Medicine and Bachelor of Surgery in 2003, and went on to complete his specialist training in Radiation Oncology at the Royal Adelaide Hospital.
From 2012 to 2013, Dr Sappiatzer was a Clinical Research Fellow at the Princess Margaret Hospital in Toronto, Canada. His work there focussed on the provision of different radiotherapy techniques for prostate, breast and lung cancer. While there, he developed and implemented a range of clinical protocols and was involved in a number of research projects.
Dr Sappiatzer commenced as a Consultant Radiation Oncologist with GenesisCare in 2014. He has maintained his strong clinical interest in treating prostate, breast and lung cancer, and also treats gastrointestinal, brain and spine, head and neck, skin cancer, and benign conditions such as Dupuytren's Contracture.
Dr Sappiatzer attends a wide range of private and public multi-disciplinary meetings, which aim to ensure optimal treatment outcomes for all patients. He is the Chair of the St Andrews Urological Oncology Multi-Disciplinary Team.
Regional consulting locations
Dr Sappiatzer consults at the Old Court House Specialist Centre in Victor Harbor.
Dodridge Prize for the best paper presented at the Annual Scientific Meeting of the South Australian Hand Surgery Society