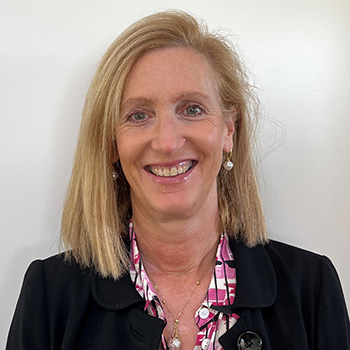 MBBS, FRACP, FRCPA, Haematologist
Clinical interest in blood cancers: leukaemia, lymphoma, myeloma, general clinical haematology, venous thromboembolic disorders and obstetric haematology.
Naomi Mackinlay MBBS FRACP FRCPA is a clinical haematologist with over 20 years of clinical experience and a senior lecturer at the University of Sydney, with clinical appointments at Royal North Shore Hospital (RNSH) in Sydney, North Shore Private Hospital, and GenesisCare.
She completed her undergraduate training at the University of Sydney,  receiving first class honours and was awarded the RNSH hospital medal. . She completed her haematology  training at RNSH, St. Leonards, and Royal Prince Alfred Hospital, Camperdown.
Naomi has worked as a clinical haematologist on the Northern Beaches and in Northern Sydney for over 20 years and was crucial in setting up the clinical haematology service at the Northern Beaches Hospital. She practises in all areas of general clinical haematology, and has a clinical interest in the management of lymphoid malignancies, myeloma, bone marrow transplantation, and thrombosis, plus she is actively involved in clinical trials.