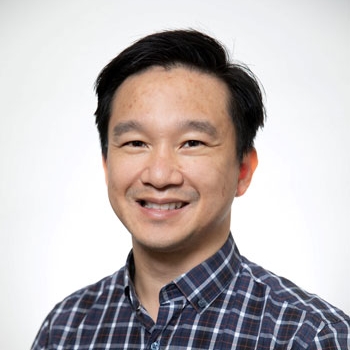 BSc, MBBS, FRANZCR, Radiation Oncologist, Queensland Medical Director - Oncology
My passion is to improve access to wholistic cancer care, to give our patients the best possible life outcomes.
Languages spoken
English, Vietnamese
Expert in
Urological, breast, gastrointestinal, lung and skin
Special clinical interests in urological, breast, gastrointestinal, lung and skin.
Dr Tuan Ha is a consultant Radiation Oncologist, Regional Medical Director and Chair of Clinical Management Committee – GenesisCare Queensland.
Tuan obtained Bachelor of Surgery (MBBS) at the University of Queensland in 2007 and was awarded Fellowship to the Royal Australian and New Zealand College of Radiologists (FRANZCR) in 2015.
After obtaining his Fellowship, Tuan worked as a Radiation Oncologist on the Fraser Coast where he developed a special interest in rural and regional oncology, he continues to work to improve access to radiation oncology services within regional Queensland.
Tuan is a senior lecturer, mentor and examiner for the University of Queensland – School of Medicine as well as the Royal Australian College of Radiologists. Tuan is actively involved in development of radiation treatment protocols in the genitourinary space with EVIQ and GenesisCare National Skin Cancer Tumour Reference Group.
Tuan treats all malignancies and has specific interest in the treatment of skin, lung, genitourinary and brain cancers.
2011 Queensland Disaster Hero Medal
Faculty Council of Royal Australian and New Zealand College of Radiologists
Economics and Workforce Committee – Royal Australian and New Zealand College of Radiologists
Director of Training (GenesisCare Brisbane) – Royal Australian and New Zealand College of Radiologists
Australian and New Zealand Urogenital and Prostate Cancer Trials Group (ANZUP)