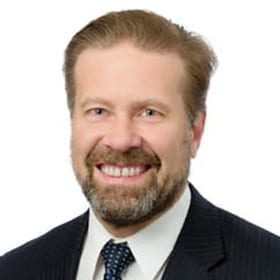 MBBS FRANZCR, Radiation Oncologist
Languages spoken
English, Italian
Special clinical interest in head and neck, urological, respiratory, neurological, lung, gastrointestinal, CNS tumours, stereotactic radiosurgery and palliative care
Dr Kevin Palumbo graduated in Medicine at the University of Adelaide in 1988, later training in radiation oncology at the Royal Adelaide Hospital graduating in 1996. Following this Dr Palumbo worked as a consultant clinical oncologist at Western Infirmary, Glasgow during 1997 to 1998. Following this he returned as a staff specialist at the Royal Adelaide Hospital until he joined the Adelaide Radiotherapy Centre in 2001 (now known as Genesis Care).
From 2000 to 2003 he was an examiner for the Part I examinations of the Faculty of Radiation Oncology. His special interests include malignancies of the central nervous system, head and neck, urological, respiratory and gastrointestinal systems.
Dr Palumbo consults at numerous locations: our Adelaide City site, Calvary Central Districts Hospital, Kurralta Park Tennyson Centre and Calvary North Adelaide Hospital.
Memberships: FRANZCR, Chair of ARC Clinical Management Committee, Member of Genesis Care Clinical Leaders Forum, American Society of Therapeutic Radiology and Oncology (ASTRO), European Society of Therapeutic Radiology and Oncology (ESTRO).