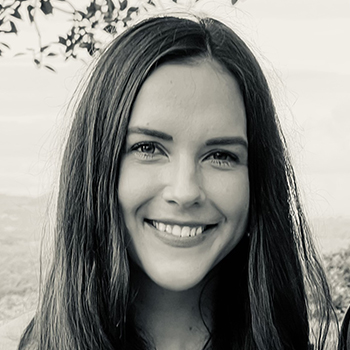 BMed/MD FRACP, Medical Oncologist
Clinical interest in breast, gynecological and genitourinary cancers, supportive care and lifestyle medicine.
Dr Kathleen Batty is a Sydney based Medical Oncologist who is currently working between Northern Beaches Hospital and GenesisCare, Frenchs Forest. Kathleen completed her Medical Oncology Advanced Training at Royal North Shore Hospital, where she stayed on as the Oncology Clinical Trials fellow in 2021. In 2022 she was recognised as the Cunningham Fellow in Breast Cancer at the Kinghorn Cancer Centre in Darlinghurst and recipient of the Beverley Alt Educational Scholarship. Her main areas of interest are breast, gynaecological, and genitourinary cancers with further interests in survivorship and the psychosocial issues facing patients with cancer. She is a keen runner and believes that exercise and lifestyle optimisation are a vital part of cancer therapy for all patients.
Royal Australian College of Physicians
Breast Cancer Trials Group
Medical Oncology Group of Australia
Batty K, Taylor AM, Bernard EJ, Diakos CI, Clarke SJ, Guminski A, Baron-Hay S, Boyle F, Pavlakis N, Chan DL. Metastatic primary breast neuroendocrine neoplasms: a case series. Internal Medicine Journal. 2022. https://doi.org/10.1111/imj.15961
Bhave P, Ahmed T, Lo S, Shoushtari A, Zaremba A, Versluis J, Mangana J, Weichenthal M, Si L, Lesimple T, Robert C, Trojanelly C, Wicky A, Heywood R, Tran L, Batty K et al. Efficacy of anti-PD-1 and ipilimumab alone or in combination in acral melanoma. Journal for Immuno Therapy of Cancer. 2022; 10:e004668. doi: 10.1136/jitc-2022-004668
Batty K, Li M, Baron-Hay S. Pembrolizumab as adjuvant therapy in a patient with Lynch syndrome with synchronous mixed clear cell carcinoma of ovarian origin and endometroid endometrial carcinoma. BMJ Case Rep. 2021 Nov 12;14(11)
Atkinson V, Batty K, Long GV, Carlino MS, Peters GD, Bhave P, Moore MA, Xu W, Brown LJ, Arneil M, Lyle M, and Menzies AM. Activity and safety of third-line BRAF-targeted therapy (TT) following first-line TT and second-line immunotherapy (IT) in advanced melanoma. Journal of Clinical Oncology. 2020 38:15_suppl, 10049-10049
Wang X, Batty KM, Crowe PJ, Goldstein D and Yang J-L. The potential of pan-HER inhibition in cancer. Frontiers in Oncology. 2015; 5:2. doi: 10.3389/fonc.2015.00002