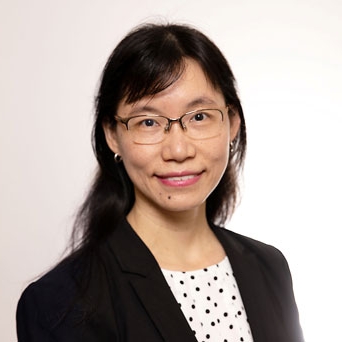 BHB, MBChB, FRANZCR, Radiation Oncologist
I feel humbled by the strength and resilience demonstrated in my patients, so I strive to do my best to improve their cancer treatment outcomes
Languages spoken
English, Cantonese, Mandarin
Special clinical interests in prostate, brachytherapy, breast, urological, haematological, gastrointestinal, lung cancer, skin cancer and stereotactic cranial and body radiotherapy.
After obtaining Bachelor of Human Biology, Bachelor of Medicine and Bachelor of Surgery, Dr Tsang undertook radiation oncology training and was awarded Fellowship of Royal Australia and New Zealand College of Radiologists.
Dr Tsang has a special interest in breast cancer and a subspecialty interest in prostate brachytherapy, having completed a clinical fellowship in prostate brachytherapy at Sunnybrook Hospital, Toronto, Canada in 2009.
Dr Tsang is accredited for high dose rate and low dose rate prostate brachytherapy at the Brisbane practice.
As an adjunct Professor at Bond University, Dr Tsang participates in undergraduate teaching. She also teaches radiation oncology registrars.
Dr Tsang embraces multidisciplinary team (MDT) meetings to ensure best management for patients through collaboration with different specialties. She actively participates in MDT's for breast, urological, haematological, lung, gastrointestinal, skin cancer and palliative care and chairs the Wesley Lymphoma meeting.
She is a member of the research committee at the Brisbane practice.
Breast cancer and oncology research interest
Dr Tsang was awarded the New Zealand Breast Cancer Foundation research grant of $50,000 in 2005
All delays before radiotherapy risk progression of Merkel cell carcinoma. Tsang G, O'Brien P, Robertson R, Hamilton C, Wratten C, Denham J. Australas Radiol. 2004 Sep;48(3):371-5.
Health-related quality of life after single-fraction high-dose-rate brachytherapy and hypofractionated external beam radiotherapy for prostate cancer. Morton GC, Loblaw DA, Chung H, Tsang G, Sankreacha R, Deabreu A, Zhang L, Mamedov A, Cheung P, Batchelar D, Danjoux C, Szumacher E. Int J Radiat Oncol Biol Phys. 2011 Aug 1;80(5):1299-305
The use of 68Ga-PET/CT PSMA to determine patterns of disease for biochemically recurrent prostate cancer following primary radiotherapy. Raveenthiran S, Yaxley J, Gianduzzo T, Kua B, McEwan L, Wong D, Tsang G, MacKean J. Prostate Cancer Prostatic Dis. 2019 Sep;22(3):385-390