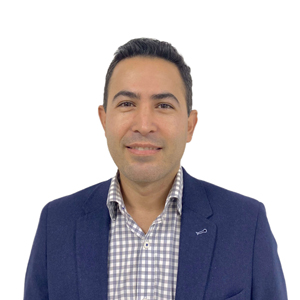 MD, FRANZCR, Radiation Oncologist
Communicating well, encouraging transparency, using best available technology, and evidence-based care is how I like to help patients to achieve the best possible clinical outcome.
Languages spoken
English, Farsi
Clinical interests in brain, spine and upper gastrointestinal tumours, plus skin cancer, genitourinary cancer and benign conditions.
Farshad is a radiation oncologist who has a passion to achieve the best patient outcomes through transparent communication and utilization of the best evidence and technology.

Farshad completed his specialist training in 2020 at Liverpool and Campbelltown Hospitals with a year of clinical experience at the Canberra Hospital. In 2020 he was awarded 'Best quality research, faculty of radiation oncology' by FRANZCR.
He subsequently undertook a clinical/research fellowship at St George Hospital, NSW, focusing on genitourinary and gastrointestinal malignancies with a special interest in brachytherapy and stereotactic techniques.
Farshad's clinical interests are upper GI, neuro-oncology, skin, MR guided and stereotactic radiotherapy. He has also an interest in medical innovations and technology as well as quality assurance.
Farshad is an active clinical researcher and is also involved with clinical education. He is a conjoint lecturer at University of New South Wales (UNSW) and he has peer reviewed articles for Journal of Medical Imaging and Radiation Oncology.
FRANZCR
Trans-Tasman Radiation Oncology Group (TROG)
European Society Radiation Oncology (ESTRO)
Australian Brachytherapy Group (ABG)
Stereotactic Interest Group Australasia (SIGA)
Evaluation of the introduction of a "traffic light protocol" for dose volume histogram constraints of organs at risk (OAR) in definitive radiotherapy at Liverpool and Macarthur Cancer Therapy Centres, Kasraei F, et.al. March 2020, Journal of Medical Imaging and radiation oncology, doi.org/10.1111/1754-9485.13023
Merkel Cell Carcinoma: When Does Size Matter for Radiotherapy? Kasraei F, Roach M, Lee M, (December 2015) Cureus 7(12): e443. doi:10.7759/cureus.443