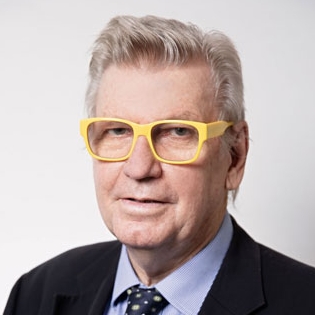 MBBS, FRANZCR, Radiation Oncologist and Regional Medical Director, Brisbane
I have a long-standing interest in radiation and people and I am committed to the psychological support of cancer patients.
Expert in
Benign , Brain and Spine Cancer , Lung Cancer , Skin Cancer
Special clinical interests in neurological, brain and spine, lung, sarcoma, skin, benign malignancies (dupytren's disease / keloids) and rare tumours.
Dr David Schlect is based at GenesisCare Wesley and also attends GenesisCare Chermside on a weekly basis.
David qualified in Medicine from the University of Queensland in 1979 and completed his residency training at the Royal Brisbane Hospital. He then went to St Vincent's Hospital, Sydney, to train as a radiation oncologist. This was followed by further training at the Royal Marsden Hospital, London.
After attaining his qualification as a radiation oncologist, David returned to Queensland in 1990 and commenced employment at GenesisCare Wesley. David introduced stereotactic radiosurgery to Queensland and has been involved in the development of various advanced treatment techniques over the years.
David is highly active in his profession: advocating a multidisciplinary approach to patient care, being involved in a broad spectrum of medical and oncology organisations, and is a board member for the Newro Foundation.
David is dedicated to helping patients throughout their cancer journey and regularly speaks to community groups on the benefits of psychological support.
David is involved in research publications around beliefs and practices of patients with advanced cancer.
Board member of the Newro Foundation
FRANZCR
ISRS
"Hope, A Cancer Doctors Life Secrets" Schlect, D. & Mason, D. 2014