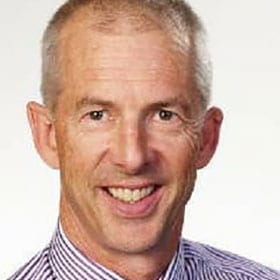 MBBS, FRANZCR, Radiation Oncologist
Clinical interests in breast, prostate, lung, gastrointestinal, head and neck, and skin cancers.
Dr Craig MacLeod, MBBS, FRANZCR. Craig MacLeod is a radiation oncologist with over 16 years of experience. His particular area of interest at Royal Prince Alfred Hospital, Sydney, was gynaecological malignancy and the use of specific types of radiation therapy technologies. He was also a lecturer in the Graduate Medical School of Sydney University and the Director of Training of Radiation Oncology Registrars.
Craig relocated to Albury-Wodonga in 2000 to run the first inland regional radiation therapy centre and now concentrates his efforts on general radiation therapy practice. He is diligent in improving regional cancer services and is dedicated to helping enhance rural health access and quality programs. He has admitting rights to the Murray Valley Hospital and Albury Private Hospital. He is also an honorary radiation oncologist at the Wodonga Hospital, Albury Base Hospital, Wangaratta Hospital and Goulburn Valley Base Hospital.