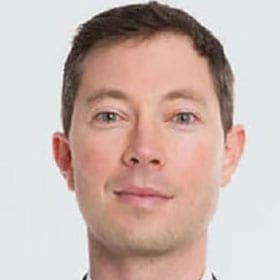 MBBS, FRANZCR, MHA, Radiation Oncologist
Clinical interests in breast, urological, and gastrointestinal cancers plus lymphoma
Following completion of a Bachelor of Medicine and Surgery at the University of Western Australia in 2000, Rohen initially embarked on a surgical career before changing paths and pursuing specialist training in radiation oncology at the Peter MacCallum Cancer Institute in Melbourne.
In 2013, he was awarded the Windeyer Fellowship. He undertook his fellowship and further training at the Mount Vernon Cancer Centre in London.
Rohen maintains an active interest in research projects across a broad range of tumour sites. He is passionate about helping to provide high-quality medical education, and this includes a role supervising and delivering oncology training to junior doctors and medical students.

Did you know?
Rohen considers himself a lifelong learner. Pre-children he enjoyed exploring the social sciences and travelling to new destinations. He is a passionate supporter of Western Australia (perhaps too passionate – Go Eagles!) and is always looking to improve on his knowledge of locally produced fine wine and food. On weekends, you will find Rohen seeking out great coffee and culinary delights with friends and family.
Rohen treats all solid tumours, and has developed particular clinical interests in urological, breast, haematological, gastrointestinal, and head and neck cancers.
Royal Australian and New Zealand College of Radiologists (RANZCR)
European Society for Radiotherapy & Oncology (ESTRO)
American Society for Radiation Oncology (ASTRO)
Australian Medical Association (AMA)
Trans-Tasman Radiation Oncology Group (TROG)
Australasian Gastro-Intestinal Trials Group (AGITG)
International Lymphoma Radiation Oncology Group (ILROG)
Australian and New Zealand Head & Neck Cancer Society (ANZHNCS)