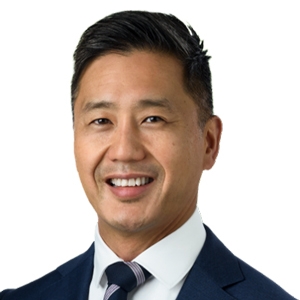 MBBS, FRANZCR, Radiation Oncologist
I truly love how radiation oncology allows me to immerse myself in cutting edge technologies, yet is balanced with the compassion needed when helping patients along their cancer journey.
Languages spoken
English, Vietnamese
Special clinical interests in brain cancer, head and neck cancer, lung cancer, pancreas cancer, liver cancer, palliative, stereotactic, SABR, SBRT, proton.
A/Prof Le achieved his undergraduate medical degree at the University of Adelaide in 2003 before completing his radiation oncology training at the Royal Adelaide Hospital (SA/NT network) and Mount Vernon Cancer Centre in the UK. He has also had clinical time at the Massachusetts General Hospital in the US.
A/Prof Le returned to The Royal Adelaide Hospital in 2013, where he was appointed Head of Research in the Department of Radiation Oncology. His main areas of clinical interest involve the management of CNS, H&N, Lung and Hepatobiliary cancers and generally in advanced radiation techniques. He was the first to treat a patient with SABR technique in South Australia in 2014 and developed the RAH pancreas SABR program. He sits on TROG research committees for the CNS and Particle Therapy streams respectively.
RANZCR Thomas Baker Fellowship – Massachusetts General Hospital (Boston, US)
RANZCR Windeyer Fellowship – Mount Vernon Cancer Centre (Middlesex, UK)
NHMRC MRFF Research Grant – MASTERPLAN study
Australian Research Data Commons: Platform Grant – Australian Cancer Data Network: distributed learning from clinical data
Australian Brain Cancer Mission – The IWOT study: can we wait to treat lower grade glioma?
A/Prof Le currently co-supervises a number PhD and Masters students with the view of furthering understanding and knowledge in the biology and management of cancers. He has initiated successful clinical trials and collaborated with others both nationally and internationally.
Chairperson, Trans-Tasman Radiation Oncology Group (Particle Therapy Special Interest Group)
Chairperson, Royal Adelaide Hospital Neuro-Oncology Multi-Disciplinary Team
Member, American Society for Radiation Oncology
Member, European Society for Therapeutic Radiology and Oncology
Member, RANZCR Particle Therapy Special Interest
Nichols AC, Theurer J, Prisman E, Read N, Berthelet E, Tran E, Fung K, de Almeida JR, Bayley A, Goldstein DP, Le H, Hier M.
Randomized Trial of Radiotherapy Versus Transoral Robotic Surgery for Oropharyngeal Squamous Cell Carcinoma: Long-Term Results of the ORATOR Trial. Journal of Clinical Oncology. 2022 Jan:JCO-21.
Siva S, Bressel M, Mai T, Le H, Vinod S, de Silva H, Macdonald S, Skala M, Hardcastle N, Rezo A, Pryor D.
Single-Fraction vs Multifraction Stereotactic Ablative Body Radiotherapy for Pulmonary Oligometastases (SAFRON II): The Trans Tasman Radiation Oncology Group 13.01 Phase 2 Randomized Clinical Trial. JAMA oncology. 2021 Aug 29.
Oar A, Lee M, Le H, Hruby G, Dalfsen R, Pryor D, Lee D, Chu J, Holloway L, Briggs A, Barbour A.
Australasian Gastrointestinal Trials Group (AGITG) and Trans-Tasman Radiation Oncology Group (TROG) Guidelines for Pancreatic Stereotactic Body Radiation Therapy (SBRT). Practical Radiation Oncology. 2019 Jan 1.
Santos, A.; Penfold, S.; Gorayski, P.; Le, H.
The Role of Hypofractionation in Proton Therapy. Cancers 2022, 14, 2271.
Le H, Rojas A, Alonzi R, Hughes R, Ostler P, Lowe G, Bryant L, Hoskin P.
The influence of prostate volume on outcome after high-dose-rate brachytherapy alone for localized prostate cancer. International Journal of Radiation Oncology* Biology* Physics. 2013 Oct 1;87(2):270-4.