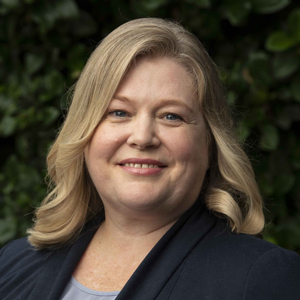 Bsc (Med) MBBS (Hons) FRANZCR, Radiation Oncologist
Expert in
Prostate cancer, uro-oncology, sarcoma and stereotactic body radiotherapy
Interested in
Prostate cancer, urological cancers, sarcoma and stereotactic body radiotherapy
Special clinical interests in prostate cancer, urological cancers, sarcoma and stereotactic body radiotherapy.
A/Prof. Hayden specialises in the management of urological cancers (including prostate, bladder & kidney cancers) & sarcomas.
A/Prof. Hayden completed her medical degree at UNSW in 2000, and subsequently undertook radiation oncology training at Westmead Hospital. She completed a  prostate cancer research fellowship at the British Columbia Cancer Agency in Canada, focusing on the use of radiation therapy and brachytherapy in prostate cancer.
A/Prof. Hayden works as a specialist radiation oncologist with Genesiscare, as well as at Westmead & Blacktown Hospitals, and is a member of the uro-oncology and sarcoma multidisciplinary teams.
She is the past-Chair of the Australian & New Zealand Radiation Uro-oncology Group (FROGG), and was appointed as a national board member of the Prostate Cancer Foundation of Australia.  She has published several national guidelines for radiation therapy in prostate cancer and has contributed to the Cancer Institute NSW EVIQ prostate cancer radiotherapy guidelines. A/Prof. Hayden is actively involved in teaching, research and clinical trials through TROG and ANZUP.
A/Prof. Hayden is committed to delivering the highest quality treatment and providing compassionate expert care.
Kaye Scott Medal for most outstanding fellowship candidate, RANZCR 2008
Westmead Hospital Teaching Award, 2018
Geriatric oncology
Palliative radiotherapy
Patient reported outcome measures
Patient experience research
RANZCR
ESTRO
ANZUP
Faculty of Radiation Oncology Genito-urinary Group (FROGG)