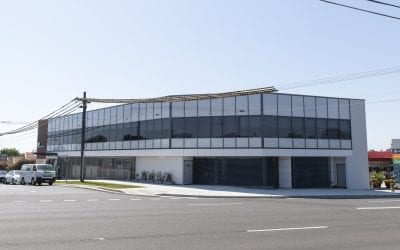 GenesisCare Concord provides cancer treatment and care for the local community.
About the centre
GenesisCare Concord welcomes all public and private patients to our state-of-the-art facility. We provide the local community access to cutting-edge cancer treatments and services, including highly advanced radiation therapy techniques, allied health packages to improve patient outcomes, and rapid access for patients receiving palliative care.
Learn more about radiation therapy treatment for non-melanoma skin cancer at GenesisCare. Click here for further details.
GenesisCare Concord is a stand-alone centre – We offer complimentary car parking for patients and we have a patient drop-off at the front of our centre for easy access.
Fast access to treatment – We have no wait lists, and can treat patients within a week of their initial consultation with one of our Radiation Oncologists
Treat public and private patients – Patients do not need private health insurance to access radiation therapy at our centre. Our Patient Services Officer will consider the patient's financial situation and discuss fees prior to treatment. We aim to provide affordable cancer treatment to everyone in our local community.
Allied Health Services – At GenesisCare Concord we offer a range of allied health services which includes a clinical psychologist, exercise physiologist, physiotherapy, lymphedema specialist, speech pathology, and dietitian. We also provide a comprehensive care package tailored for our breast cancer patients. To learn more about our breast cancer care package, click here to watch a video.
Parking is available on site. Parking is also available in surrounding streets.
Nearest train station is Concord West or Strathfield with easy bus access to nearby Concord Road and Wallaroy St bus stop.