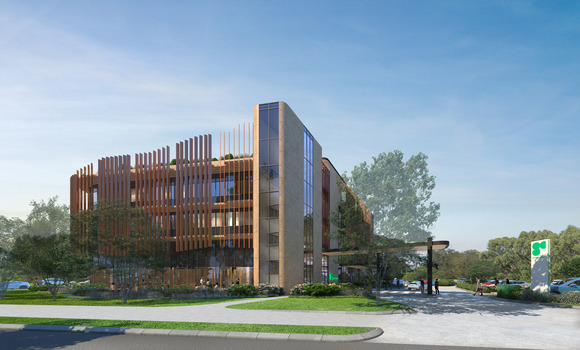 Campbelltown (Oncology) – Coming soon
GenesisCare, Campbelltown will offer access to integrated cancer care services including radiation therapy, chemotherapy, immunotherapy, haematology, clinical trials, and allied health care support to the local Campbelltown and South West Sydney regional communities.
The new GenesisCare, Campbelltown centre has been designed to offer access to high-quality cancer care all under one roof, and is aiming to be one of the first 6-star health centres in Australia. Services to be offered at the centre include access to radiation oncology, medical oncology, haematology, clinical trials, allied healthcare, plus imaging and pathology services will be available onsite.
Patient care will be managed by a multidisciplinary team of healthcare professionals with experience in oncology including: radiation oncologists, medical oncologists, registered nurses, radiation therapists, physicists, and a dedicated team of support staff.
The Campbelltown centre is due to open in early-2024, and is located within the new Campbelltown health district.
For any enquiries regarding our Campbelltown centre, please contact our Hurstville centre at:
Tel: (02) 8568 7600