Introduction
Prostate cancer treatment & diagnosis
Prostate cancer
In the United States, prostate cancer is the most commonly diagnosed annual male cancer , making it the second leading cause of cancer death after lung cancer.
At GenesisCare, we offer state of the art diagnostic, therapeutic and clinical research options for our patients. We pride ourselves on focusing on all patient and family concerns as well as the importance of individualizing patient care with our multispecialty team of expert physicians. 
Often, there aren't any symptoms during early prostate cancer and even advanced prostate cancer, however, as the cancer progresses you may experience changes in your urinary patten or occasionally symptoms of pain.
Fortunately, when diagnosed early, prostate cancer can be highly treatable.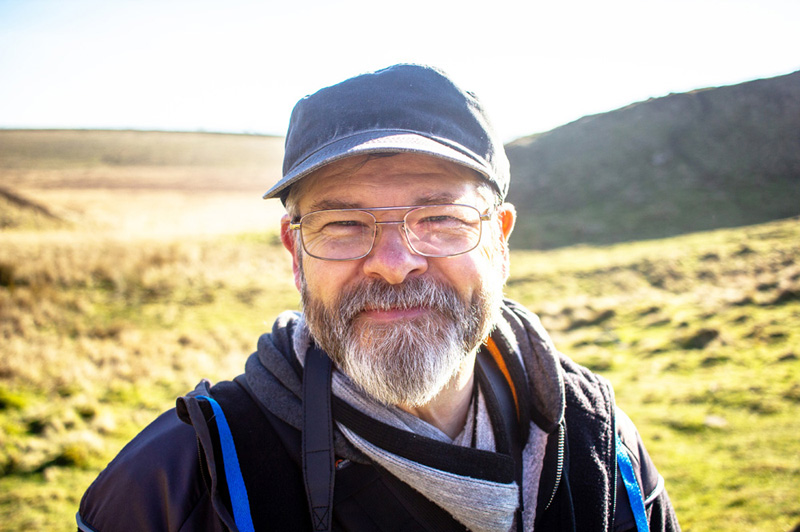 Diagnostics
While some men experience signs and symptoms of prostate cancer, many men don't have any symptoms at all. That's why annual exams and regular PSA screenings are highly recommended. 
Common diagnostic tests for prostate cancer include imaging scans and pathology tests such as:
Digital rectal examination (DRE)
Prostate-specific antigen (PSA) blood test
Imaging studies such as an MRI
Ultrasound or MRI guided prostate biopsy
Find your nearest GenesisCare center  to find out what diagnostic tests and scans are available in your local area. Whatever the disease stage or treatment chosen, our expert multispecialty team will support you throughout your entire treatment journey.
Active surveillance
Depending on your prostate cancer prognosis, you and your physician may choose not to treat your tumor at all. If you're diagnosed with early-stage prostate cancer that is considered unaggressive, your doctor may monitor your condition and PSA (prostate-specific antigen) levels every three to six months. This concept of "active surveillance" has been widely adopted by national and international cancer guidelines.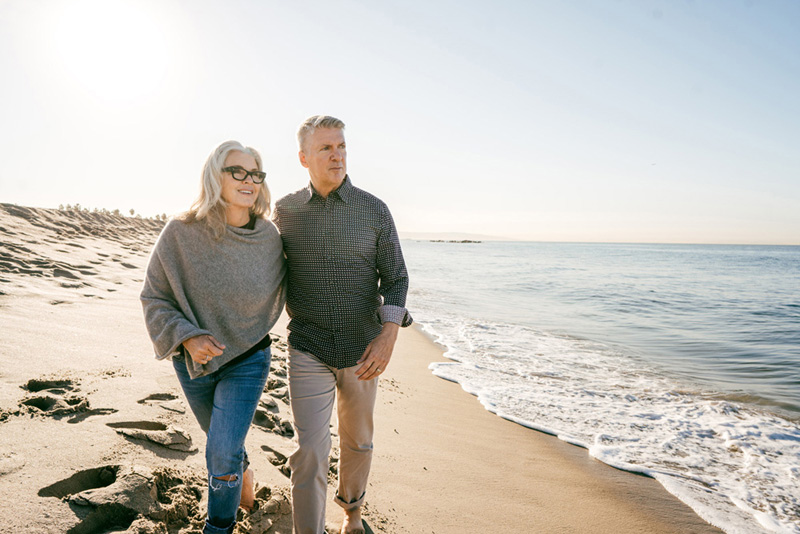 Surgery
Our expert team of prostate surgeons are specially trained in radical prostatectomy – the surgical removal of the prostate gland and some of the tissue surrounding it. There are different procedures used for prostate cancer surgery and your surgeon will recommend the most appropriate one for you depending on the outcome of a thorough evaluation.
Types of surgery for prostate cancer
Open surgery
This is also known as an open prostatectomy and it is the removal of the prostate gland and nearby tissues through an incision. Your surgeon may make a cut from your lower abdomen to the pubis (retropubic prostatectomy), or in the perineum – the skin between your scrotum and anus (perineal prostatectomy). 
Laparoscopic (keyhole) surgery

Laparoscopy/robotic surgery is a minimally invasive surgical approach. Your surgeon will make five or six small incisions around your lower abdomen in order to remove the prostate and surrounding tissues.
Radiation therapy
At GenesisCare we specialize in advanced radiation therapy techniques that are designed to be effective and minimize the side effects you'll experience. As a global leader in cancer care, we use the latest-generation machines to deliver highly targeted radiation. The accuracy of these treatments, together with the expertise of our teams, helps our patients achieve the best possible outcomes. 
The type of prostate cancer treatment your radiation oncologist recommends will depend on your diagnosis, if the cancer has spread to other parts of your body, your general health and personal preferences.
Radiation therapy for prostate cancer
External beam radiation therapy (EBRT)
Our prostate cancer treatments include external beam radiation therapy (EBRT), where radiation is delivered from outside the body and aims a laser-like x-ray beam from multiple angles directly toward the treatment site. IMRT is an advanced external beam radiation therapy technique where the beams of radiation are precisely shaped to exactly match your tumor, which limits radiation exposure to adjacent healthy tissue. 
Intensity-modulated radiation therapy (IMRT)

IMRT is an advanced external beam radiation therapy technique where the beams of radiation are precisely shaped to exactly match your tumor, which limits radiation exposure to adjacent healthy tissue. 
Surface-guided radiation therapy
SGRT uses sophisticated 3D camera technology to help your care team to position you for treatment more accurately each day, without the need for permanent marks or tattoos. The technology also monitors any unintended movements you might make during the treatment and will pause the radiation until you are back in the correct position.
Volumetric modulated arc therapy (VMAT)
VMAT is an advanced form of IMRT that directs beams of radiation in an arc across the treatment area. Together with SGRT, it's possible to very accurately target areas of cancer, adjusting the beam and intensity of radiation dose to allow for movements in the body and avoid healthy tissues nearby.
Stereotactic body radiation therapy (SBRT)
SBRT combines VMAT and image guidance with high radiation doses per treatment. Typically, the entire course of SBRT is completed in as few as 5 treatments. 
Gel Spacer
In order to decrease side effects of radiation therapy, a gel called SpaceOAR or Barrigel may be placed between the prostate and the rectum under ultrasound guidance. By increasing the distance between the prostate and rectum, the radiation dose to the rectum is lessened.
Brachytherapy is a form of radiation therapy that delivers treatment from inside the prostate. LDR brachytherapy utilizes radioactive seeds administered to the prostate through the perineum under ultrasound guidance. These implants are permanent and emit the radiation over months. HDR brachytherapy involves the placement of tubes through which a radiative source is inserted. Treatment is delivered over several sessions. After treatment, the radioactive source and tubes are removed.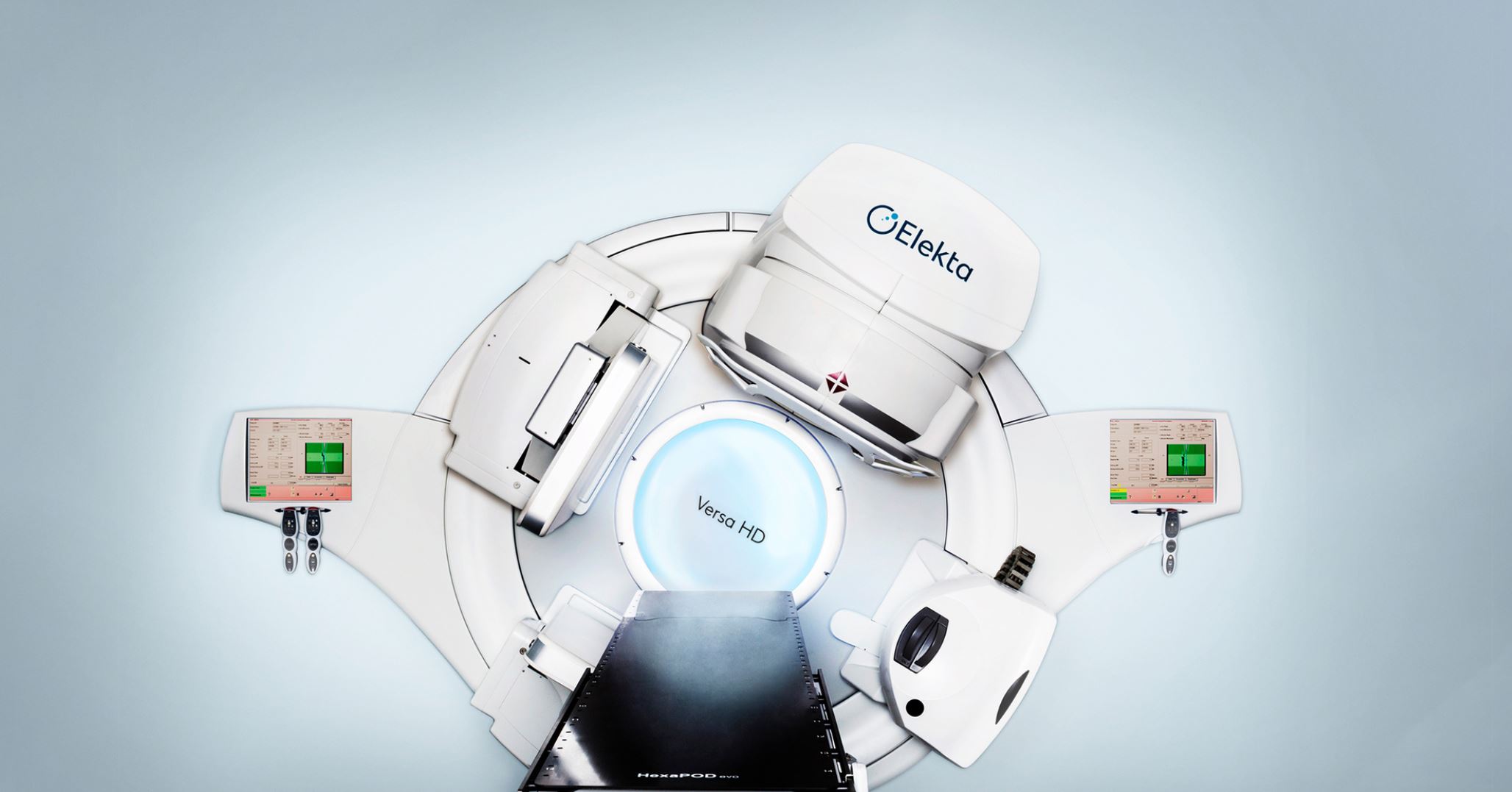 Medical oncology
Systemic therapies (treatment that may affect cancer cells beyond the prostate) may be recommended before or after surgery. At GenesisCare, we offer a wide range of systemic drug therapies and the latest anti-cancer drugs for the treatment of prostate cancer. In some instances, your urologist, medical oncologist and radiation oncologist may order genetic or genomic testing to understand the makeup of your individual cancer, your family risk of cancer, and will then discuss which treatment options are most appropriate for you.
Hormone therapy
Many prostate tumors need a hormone called testosterone to continue to grow. Hormone therapy for prostate cancer works by blocking testosterone from binding to the cancer cells, or preventing your body from producing testosterone, which slows down their growth. Common types of hormone therapy for prostate cancer are:
Testosterone lowering agents, which may be taken with pills or injections (and rarely surgical removal of the testes), and are designed to stop your body from producing testosterone, which can stimulate prostate cancer cells
Anti-androgens – oral medications which block a specific prostate cancer cell receptor
Chemotherapy
Chemotherapy refers to drugs that destroy cancer cells and it's most often used to treat prostate cancers that have spread outside of the prostate – this is called advanced or metastatic prostate cancer. The type of chemotherapy you'll receive will also depend on your prostate cancer stage and after a thorough multispecialty team discussion with your GenesisCare care team. 
Find your nearest GenesisCare center  to find out what medical oncology options are available in your local area.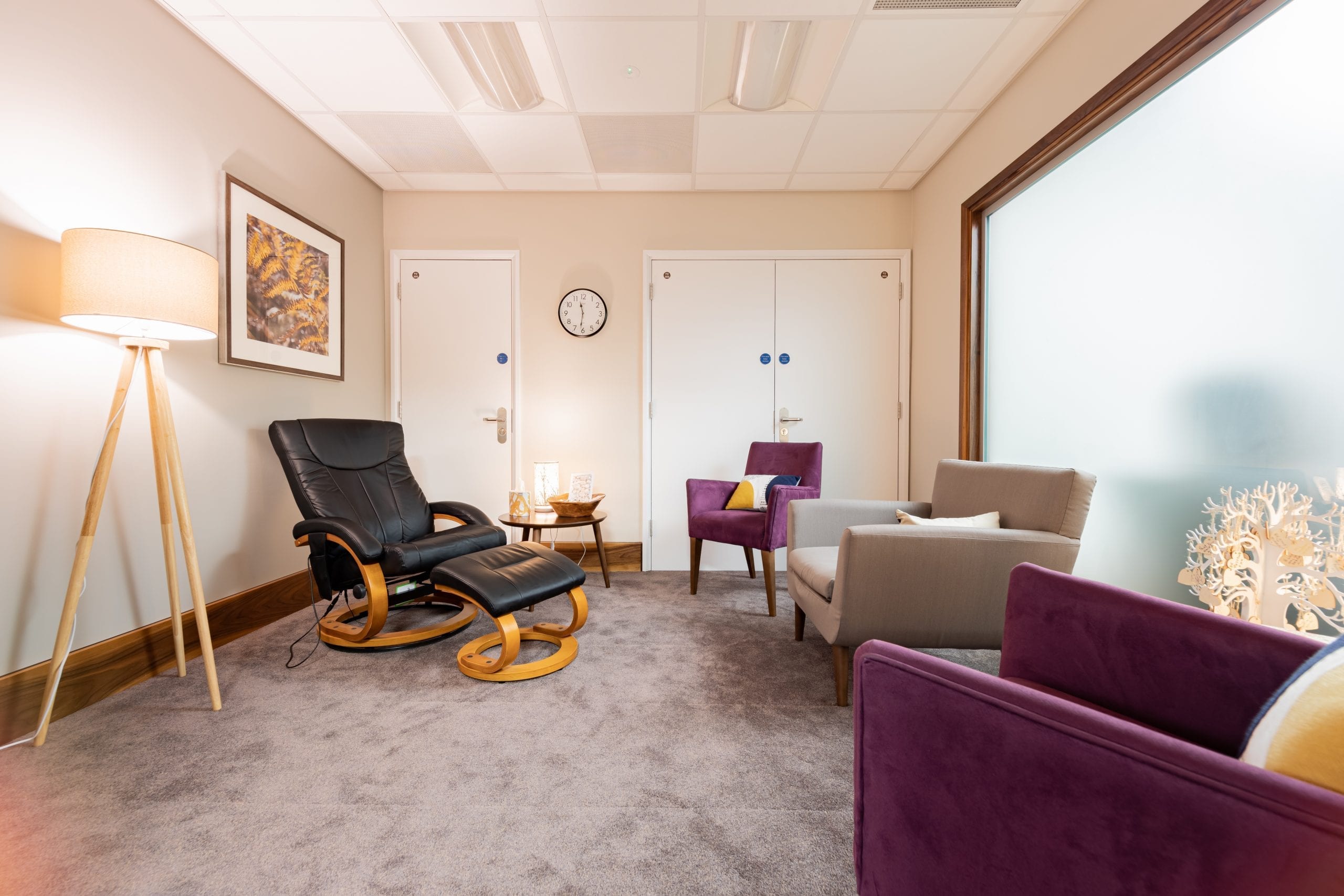 Advanced disease
If prostate cancer has spread to other parts of the body, it's called advanced or metastatic prostate cancer. There are various treatment options for advanced prostate cancer at GenesisCare and our goal is to deliver exceptional treatment and care in a way that enhances every aspect of your cancer journey.
Palliative radiation therapy
Palliative radiation therapy does not aim to cure advanced prostate cancer, but is used to help shrink, slow down the growth, or control your symptoms to give you a better quality of life. Most people don't need long courses of palliative care, it might be anything between one and ten treatments. However, it's not suitable for everyone. Your primary care physician is the best person talk with about the best way forward for you.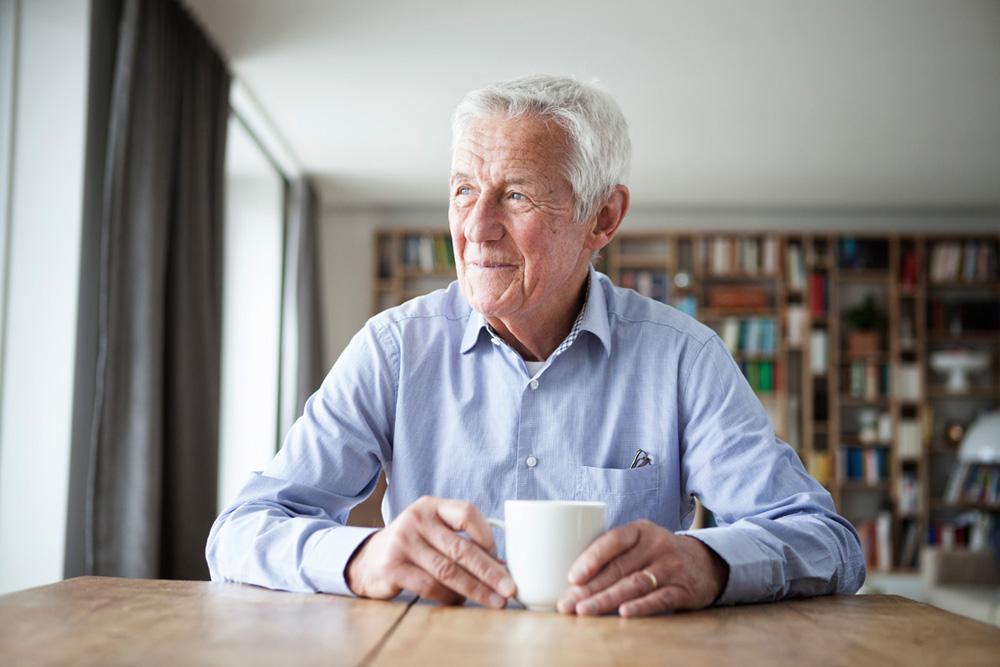 Why choose GenesisCare
GenesisCare offers access to cutting-edge technologies and advanced treatments with an emphasis on individualized care that's specifically tailored to your cancer stage and personal preferences, without delay.
Cancer treatment and care is constantly evolving, and we offer the world's latest evidence-based treatments that have been shown to enhance patient outcomes. By working together closely, our multidisciplinary teams of oncologists, prostate surgeons, radiation therapists and other healthcare specialists provide care that's focused on you, not just your cancer, so that you receive the best possible outcome. 
Our goal is to help you navigate through your cancer journey in the most positive way possible. Importantly, we also provide you with support and resources for your cancer journey—including advice about nutrition and exercise, expert help for managing side effects, insurance authorization and information on local support groups.
Designing better care for those with cancer
Our centers are located throughout the United States, and each location has a dedicated Office Financial Counselor on hand to help you with appointments, from the beginning and throughout each visit.