Introduction
Thyroid goiters
Thyroid goiters
Thyroid goiters are when the thyroid, the butterfly-shaped gland in your neck, is larger than normal. When the thyroid is enlarged, it can impact the hormones that play a role in maintaining metabolism, body temperature, digestion, heart rate and mood. Roughly 5% of people in the United States have a thyroid goiter.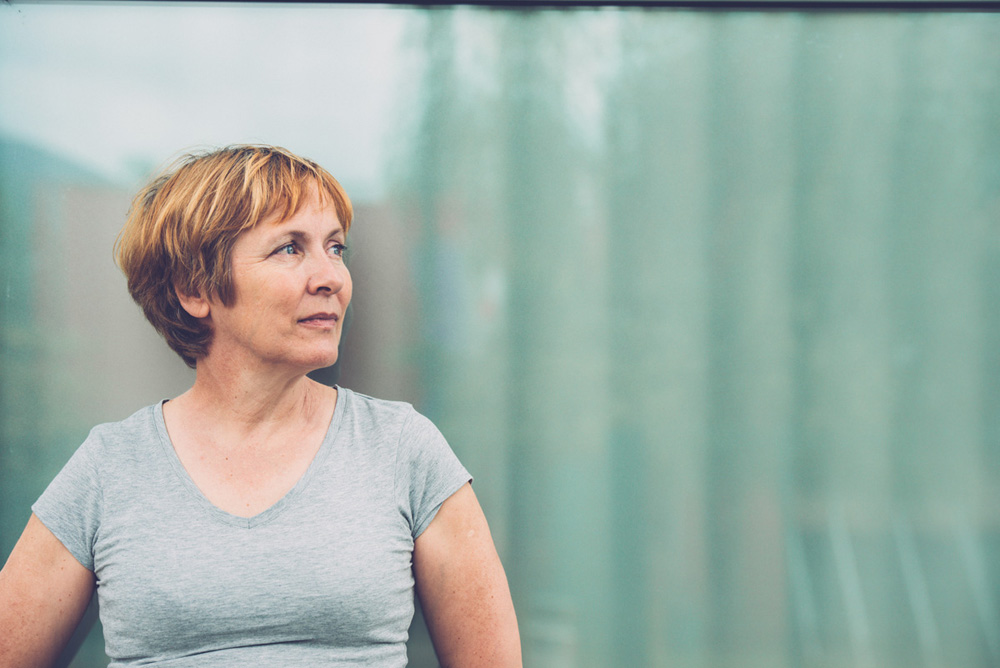 What is a thyroid goiter?
What is a thyroid goiter?
Your thyroid is located in your neck, underneath your Adam's apple. A goiter occurs when the thyroid is swollen or enlarged, and it is the most common thyroid disorder.
Typically, a goiter is benign, or noncancerous, unless it is caused by thyroid cancer. Most often it is associated with an iodine deficiency, hyperthyroidism (creation of too much hormone) or hypothyroidism (creation of too little hormone).
There are three main types of goiters:

Diffuse goiter. Also known as a simple goiter, this happens when the entire thyroid gland is enlarged due to not producing enough hormones. Typically, the gland is smooth to the touch.
Nodular goiter. This is when there is a nodule, or lump, on the thyroid nodule that makes it feel lumpy. The nodule can feel solid or lumpy.
Multinodular goiter. This occurs when there are several lumps found on the thyroid.
Endemic goiter. This type of goiter occurs when there is a lack of iodine, which is needed to create hormones.
Substernal goiter. This is when the thyroid becomes so large, it stretches as far as under the breastbone or even the lungs.
Additionally, goiters are classified as either being toxic, which is when the enlarged thyroid produces too many hormones, or nontoxic, when the thyroid is enlarged but producing normal hormone levels.
Goiters are caused by the change in thyroid hormone production. This could be due to a variety of factors including:
Hyperthyroidism. Also known as an overactive thyroid, this is when the thyroid gland overproduces thyroid hormone.
Hypothyroidism. Also known as an underactive thyroid, this is when the thyroid gland underproduces thyroid hormone.
Having an iodine deficiency. Iodine is necessary to help your body produce thyroid hormone. When you don't ingest enough iodine, your thyroid may try to make more hormones and cause an overproduction.
Certain autoimmune diseases. Certain autoimmune diseases, including Graves' disease and Hashimoto's disease can cause the thyroid to swell.
Pregnancy. During pregnancy, your body produces a hormone called human chorionic gonadotropin, which can cause the thyroid to grow in size.
Thyroiditis. When the thyroid is inflamed already, it can cause the thyroid gland to swell and grow.
Thyroid cancer. When cells in the thyroid grow at an uncontrolled rate, they can cause thyroid cancer. Thyroid cancer is one of the least common causes of goiters.
While anyone can be diagnosed with a goiter, the following factors may increase your risk of developing a goiter if you:
Are over the age of 40
Are female
Are pregnant
Are in menopause
Are overweight
Are a smoker
Have an insulin resistance
Have a metabolic syndrome (a compilation of risk factors that increase your risk of developing heart disease, stroke or diabetes)
Had previous radiation therapy to the neck
Have a family history of thyroid disease or goiter
Have a lack of iodine in your diet (which is not as common in the US due to iodized salt)
Take certain medications such as amiodarone or lithium
Having a risk factor for goiter doesn't mean that you will get it, but it makes you more likely than someone without the risk factor. Talk to your doctor about your individual risk factors.
The primary symptom of a goiter is swelling of the thyroid. In some instances, the goiter is so small and there are no other symptoms, it is found accidentally in a routine medical exam or imaging test for another issue.
Depending on the root cause of the goiter and how quickly it develops, other symptoms may include:
Difficulty swallowing or breathing
Having a horse or scratchy voice
Snoring when previously not a snorer
A general feeling of weakness or fatigue
Changes in bowel function including constipation, diarrhea or increased bowel movements
Difficulty with memory or concentration
Oversensitivity to temperatures (hot or cold)
Dry skin
Sleep difficulties
Unexplained weight loss
Changes in the menstrual cycle (periods)
High blood pressure
Excessive sweating, anxiety, or nervousness
Shaking or tremors
The above symptoms can be related to a variety of medical conditions. It is important to talk to your doctor to determine the root cause of your symptoms.
Diagnosis
Most often, a goiter is found during a routine physical examination. Unless the goiter is obstructing your swallowing and breathing or visible to the naked eye, your healthcare provider will typically notice it when examining your neck or may catch it during imaging tests ordered for other conditions.
If your healthcare provider is concerned about the possibility of a goiter, he or she may order some combination of the following tests:
Blood tests. Your provider may order blood tests to measure your thyroid function. This will help your provider determine if your thyroid is producing too much or too little thyroid hormone. Additionally, the blood tests may also be used to study your antibody levels to determine if your immune system is overactive.
Imaging tests. Your doctor may order imaging tests – such as an ultrasound – to get a closer look inside your body and see how large the goiter is.
Thyroid scan. You will receive a safe, radioactive substance injected intravenously before you have a computerized tomography (CT) scan. The substance attaches itself to the goiter to help identify it in the imaging study.
Biopsy. During a biopsy, your provider will remove a small sample of the tissue or cells from the goiter through a thin needle. The sample will then be sent to a laboratory for a pathologist to study it and determine if there is cancer present or not.
Treatment options
Treatment options for goiters
The type of treatment you receive will be dependent upon your individual case and the root cause of your goiter. In some instances, if the goiter is not severe, your provider may recommend a 'watch-and-wait' approach.
If your provider feels that treatment is necessary, he or she may recommend one or a combination of the following treatment options:
Medication. Depending on the root cause of the goiter, such as hyperthyroidism or hypothyroidism, you may be prescribed certain medications to address those issues. If you have any discomfort and inflammation associated with the goiter, you may also be recommended to take an anti-inflammatory medication, such as aspirin or corticosteroid medication.
Radioactive iodine treatment. Typically used for hyperthyroidism, a dose of radioactive iodine is taken orally, which once in the body, targets the cells in the thyroid. Because the treatment can drastically lower the thyroid hormone production, long-term thyroid hormone replacement medication is typically needed afterwards.
Surgery. Surgery is often recommended when a goiter causes breathing or swallowing issues, if it is caused by hyperthyroidism, or if it is caused by a thyroid cancer. Surgery may include a hemi (or partial) thyroidectomy, which removes a part of the thyroid, or a total thyroidectomy, to remove the full thyroid. Typically, a hormone replacement medication is needed after either procedure.
Is it covered by insurance?
Coverage varies by insurance carrier and plan. Contact your insurance carrier to learn more about your coverage specifics.
Location offering surgery for thyroid goiters
Head & Neck Surgical Cancer Specialists of SW Florida
Surgical Oncology
4571 Colonial Blvd., Suite 210
Fort Myers, FL 33966
Tel: (239) 333-0772
Our provider
Scott Larson, MD, Otolaryngologist at Head & Neck Surgical Cancer Specialists of SW Florida, specializes in the surgical management of benign and malignant tumors of the skin, salivary glands, nose/sinuses, oral cavity, pharynx, larynx, thyroid and parathyroid glands. He is experienced in thyroid surgery.