Dr Michael Guiney
Chair of the Board of Directors and Oncologist Director
Simon McGrath
Independent Director
Eric Rosenbach
Independent Director
Gareth Woodbridge
Independent Director
Kerry Zhang
Investor Director, APH
Yawen Wu
Investor Director, APH
Dennis Choi
Investor Director, APH
Tim Tianwei Zhang
Investor Director, APH
Alan Carr
Investor Director, KKR
David Lang
Investor Director, KKR
US clinical leadership team
Bridget Koontz
U.S. CMO and Group Deputy CMO
Neal Shore
U.S. CMO of Surgery and Oncology
Sam Reddy
East Florida CMC Chair
Austin Hill
West Florida CMC Co-Chair
Jimmy Orr
West Florida CMC Co-Chair
Tom Boike
Northeast CMC Chair
Denise Gooch
East CMC Chair
Foster Lasley 
Central CMC Chair
Brian Lawenda
West CMS Chair
Ian Crocker
Metastatic CRG Co-Chair
Frank Vicini
Breast CRG Chair
Eugene Shieh
Skin CRG Chair
John Sylvester
Prostate CRG Chair
Constatine Mantz
Chief Policy Officer 
Tim Shafman
Quality and Safety Chair
Kishore Dass
Radiation Oncology
Eduardo Fernandez-Vicio
Radiation Oncology
Christopher Chen
Radiation Oncology
Dwelvin Simmons
Radiation Oncology
Mohammad Khan
Medical Oncology
Tyler Hollen
Radiation Oncology
Keith Miller
Radiation Oncology
Larry Silverman
Radiation Oncology
Sonal Sura
Radiation Oncology
Valerie Dyke
Colorectal Surgery
Fadi Abu Shahin
Gynecologic Oncology
Vito Antonucci
Radiation Oncology
Brain Chang
Radiation Oncology
Mark Ranck
Radiation Oncology
Tim Shafman
Radiation Oncology
Joseph Baisden
Radiation Oncology
Stephen Andrews
Radiation Oncology
Jennifer Heaberlin
Medical Oncology
Anita Tharian
Medical Oncology
Chad Amosson
Radiation Oncology
Charles Hollen
Medical Oncology 
Ted Ling
Radiation Oncology
Artour Torossian
Radiation Oncology
Lauren Tait
Radiation Oncology 
Dustin Boyer
Radiation Oncology
Clinical management structure
GenesisCare's clinical management structures are designed to protect and promote the clinical independence of the group's medical practitioners and to maintain maximum engagement of local doctors and managers in the day-to-day decision-making at each of our centers around the world.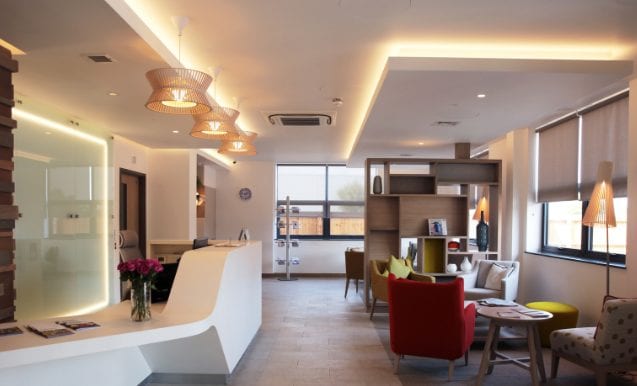 Clinical Management Structure (CMC)
Each GenesisCare center forming part of the broader group is empowered to administer local clinical matters via their own local Clinical Management Committee (CMC). doctors from the center nominate a subset of their doctor group to sit on the CMC including one doctor who acts as the CMC Chairman. These nominated doctors assume responsibility to manage 'clinical matters' for the centers.
Clinical Leaders Forums (CLF)
Representatives from each local CMC meet regularly as part of a national specialty-based Clinical Leaders Forum (CLF). There are currently two CLF's – one for CancerCare and one for HeartCare. The role of the CLF includes approving network clinical standards,
knowledge sharing, clinical governance and research and development. Our aim is to constituted to provide strong clinical and professional direction in cardiology and radiation oncology through a cohesive and innovative network committed to achieving clinical excellence.
The responsibilities of the CFL's broadly include:
Network and sub-specialist collaboration
Clinical quality and safety
Service development
Special advisory functions (e.g. professional and ethical advice).