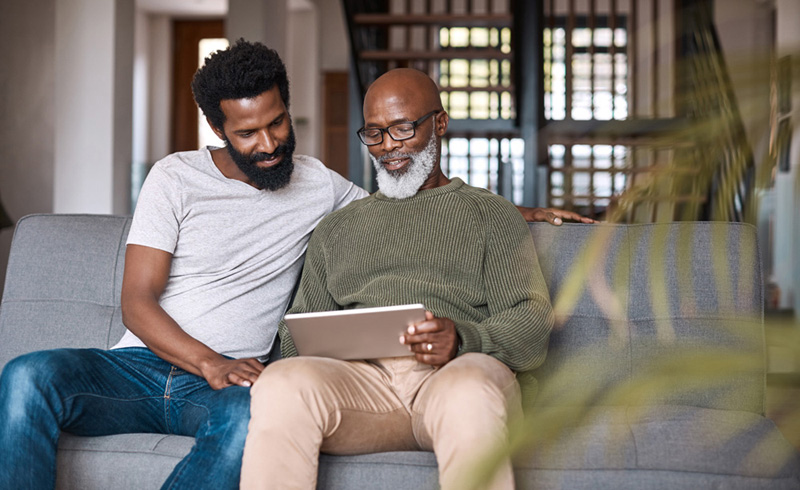 When faced with a cancer diagnosis, time matters: Receive a consultation within 24 hours
At our Jacksonville and Orange Park cancer centers, you gain access to a global network in comprehensive and timely cancer care. That means thousands of the world's top cancer minds collaborating with you for a personalized approach. Physicians skilled in medical oncology and radiation oncology offer advanced technologies to deliver the best possible life outcomes combined with care that's personalized to each patient.
Radiation therapy and service options
Radiation therapy is a widely used and effective treatment option for many types of cancer. At GenesisCare in Jacksonville, we invest in the most advanced equipment to precisely target high doses of radiation at cancer cells. Under our carefully controlled processes, the targeted radiation destroys cancer cells to prevent further growth, while protecting surrounding healthy tissue. Radiation therapy can be used alone or in combination with other treatments, such as surgery or chemotherapy. We only use evidence-based treatments, ensuring your care is truly at the forefront of innovation and effectiveness.
Radiation oncology services offered: 
3D conformal radiation therapy
Deep Inspiration Breath Hold (DIBH)
Medical oncology treatments and services 
We work closely with leading physicians, in partnership with UF Health, to offer rapid access to evidence-based drug therapy medical treatments that are proven to be safe and effective. Our medical oncologists work with experts across many different specialties, to provide high-quality, integrated care for all types of cancer.
Medical oncology services offered:
Chemotherapy
Hematology
Bone marrow biopsy
Immunotherapy
Infusion therapy
Treatment of multiple blood disorders
Most commonly treated cancers:
Meet our radiation oncologist
Meet our medical oncologists
Why patients choose GenesisCare
 Dr. Mignone is amazing! You will not find a better doctor with a good heart. What more can I say but he saved my life. There are not enough stars I can put on here. I cannot say enough good things about him and his staff. All wonderful people. 
 Wonderful staff, professional, kind, and knowledgeable of their respective skills. Dr. Simmons is very kind, great bedside manner. He made me feel better about my upcoming appointments. He thoroughly explained what I will endure with several aspects of treatment. In a word, Dr. Simmons is a genuine professional and he CARES about his patients. 
 I really like Dr. Castillo and the staff. They were very thorough and very efficient, and I will continue being a patient there. 
All patients and survivors, from diagnosis to survivorship, are welcome to take advantage of the following complimentary online meetings on the following topics:
Anti-cancer lifestyle
Breast cancer
Coping with stress
Head and neck cancer
Healthy lifestyle
Prostate cancer